This post is also available in:
English
AUMAUJAYA GURU POURNAMI MAHOTSAV INVITATION
117
117 people viewed this event.
AUMAUJAYA GURU POURNAMI MAHOTSAV INVITATION
ALL ARE  WELCOME
AUMAUJAYA GURU POURNAMI MAHOTSAV is conducted in the glorious presence of his Holiness Sri Sri Sri Paramapoojya Maha Premavatara Swayambhuh Adiparabrahma Jaimahavibhoshri.
DATE: 3-7-2023,  On Monday *SRIDWADASHA ADITYA SRIGURUYAGNAM*
TIME: from 8.10 am to 11.12 am. 
*SHRI PRABHUJI'S DIVINE SATSANG* from 11.12 am to 1.12 pm.
Programs: Yagnam, Anugrah Pravachan, Kalash Puja, Kumkumarchana, Bhajan, Meditation, Book launch, Song Launch, Free Divya Prasad and food Distribution will be held.
 VENUE: C.N.R. Gardens, Eluru Road, Kaikaluru.
The above programs are conducted according to Amaujayah Dharma.
Note: It is cordially hoped that you, along with your relatives and friends, will be able to participate in this pious work and get the divine blessings of Parabrahma Sadhguru.
INVITED BY
Amaujayah Ekopasana Mahadharma
Amaujaya Omnamostute Ksetram 14-33, N.G.Wos Colony, beside Station Road, Kaikaluru, Andhra Pradesh
Cell:7670902154/9701675566
FOLLOW US ON SOCIAL MEDIA: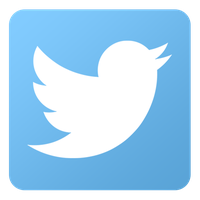 @Namosreeguru
   namosreeguru
   Aumaujaya dtv
aumaujaya.org
This post is also available in:
English